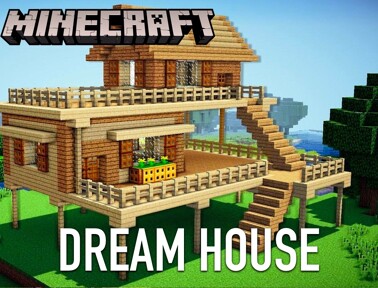 Build Your Dream House in Minecraft
Posted by Steve Davies May 10, 2021
Minecraft is all about building creative structures. Building your own house comes handy precisely in locations where mining does not satisfy the player's construction and reconstruction desires. Thanks to the extensive features and creativity tools available in minecraft, each and every player can plan and execute a larger-than-life house and eventually be proud of his labor.
1
Minecraft House Preparations
There are many common and many uncommon House designs for you to choose from - beach house, Mushroom house and even a Beehive like house. Follow the method below to get inspired and carry out your house building project effectively.
2
Top 4 House Designs Inspirations

The following Minecraft house concepts are a great inspiration for new house construction projects. Use them as reference, but make sure to apply your personal touch throughout the process and in the final outcome. It's YOUR house after all.
Community Q&A
Ask a Question
We will answer on your question as soon as possible