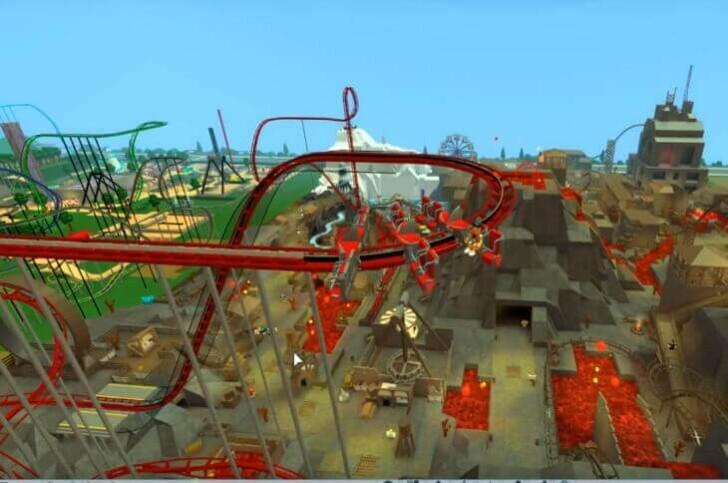 Can you name this game?
Next
Info: Theme Park Tycoon 2 is a customizable tycoon game made by Den_S. In the game, you build a theme park on a budget, making a small theme park at the start. You can earn in-game currency by selling rides, stalls, and the entry fee. With enough currency, you can buy decorations, add more rides and stalls, or expand your theme park. It can be compared to the RollerCoaster Tycoon series.
Correct Answer: Jailbreak
Jailbreak is an open-world action game with a "Cops-and-Robbers" theme. Developed by asimo3089 and badcc, it was first created on January 9, 2017, and released on April 21, 2017. The game bears a resemblance to the Grand Theft Auto series, particularly with the ability to rob places such as banks.